Dedicated Cloud Server
Optimum Performance
Low Tenancy & Dedicated Resources, Suitable for All Types of Businesses
Dedicated Cloud Server
Low Tenancy with Optimum Hardware Resources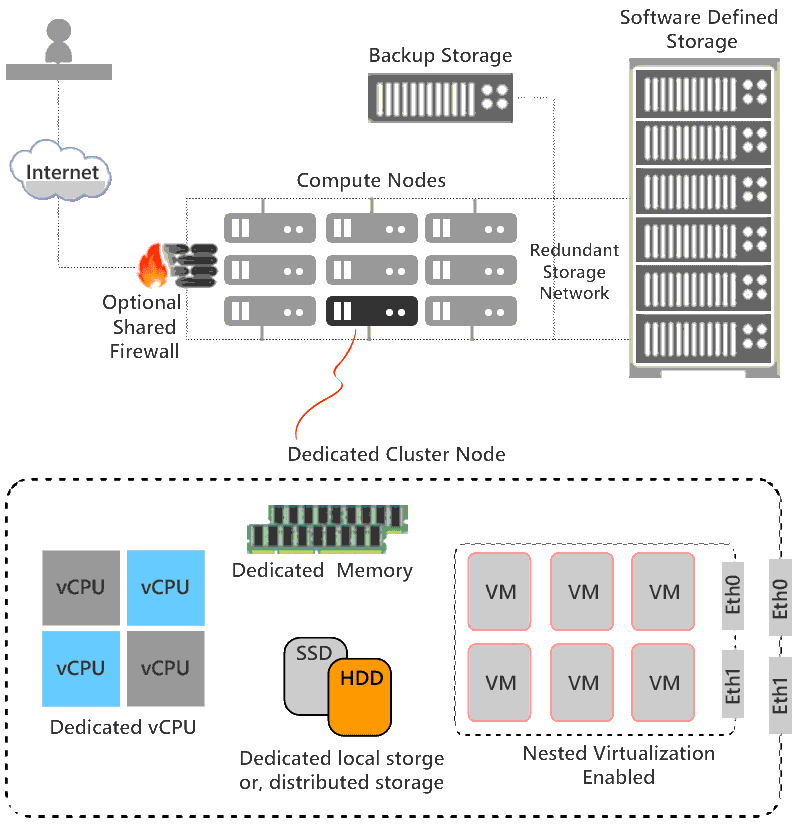 Regular
Important Note:
1 – The selected server specification includes a bandwidth of 1TB at 100Mbps. Once the 1TB limit is reached, the speed will be capped at 10Mbps. There will be no suspension for exceeding the allocated bandwidth. Indicated bandwidth is shared 100Mbps and on best effort basis. Standard bandwidth come with 90% local / 10% international mixed.
2 – Game Server, Torrent, P2P, or Streaming Server is NOT allowed to host on above server plans.
No idea how to manage your server ? Engage us to manage for you.
Not Sure Where to Start?
Contact us, we will help you to identify best solution for your business.
FAQ
Common questions for Dedicated Cloud server
What is dedicated cloud server
A dedicated cloud server, also known as a dedicated virtual server or virtual machine, combines the features of a dedicated server and cloud computing. It is a virtual server that operates in a cloud computing environment but is dedicated solely to one user or organization.
Is dedicated cloud run under a hypervisor?
Yes, a dedicated cloud server typically operates under a hypervisor in a virtualized environment. The hypervisor, in this case KVM, interact with the physical server.
What is the difference between dedicated server and dedicated cloud server?
A dedicated server is a physical server that is customized and allocated to a single user or organization. In contrast, a dedicated cloud server operates in a virtualized environment, leveraging dedicated resources such as RAM, storage, and CPU while also taking advantage of the scalability offered by cloud computing.
How scalable is a dedicated cloud server? Can I add or remove resources as needed?
You can add or remove resources such as CPU, memory or a secondary storage based on your needs. This allowing you to optimize resource allocation without significant downtime or disruption to your server.
How is data backup handled on a dedicated cloud server?
Backup service is not included by default. You can order the automated backup service during the ordering process or contact [email protected]
What level of control and management do I have?
With a dedicated cloud server, you have complete control and management over the server's configuration, applications, security settings, and more. You can also control your server in our client portal including reboot, reinstall OS from ISO image, shutdown or configure firewall rules.
What happens if there is a hardware failure on the physical server hosting my dedicated cloud server?
Migration is possible only if your server is set up with network storage instead of physical disks. If you need the live migration feature, please order an additional dedicated cloud server with similar specifications for the purpose of data replication. Contact support for assistance in setting up such a configuration.
How does resource allocation work in a dedicated cloud server?
Each dedicated cloud server is allocated a specific amount of resources, ensuring its independent operation and preventing resource contention with other virtual servers.

D-Cloud 1 – Max. 4 tenants per node.
D-Cloud 2 – Max. 3 tenants per node.
D-Cloud 3 – Max. 3 tenants per node.
D-Cloud 4 – Max. 2 tenants per node.