Business Email Hosting
Business Email Simplified
Business Email Simplified: Seamless Communication for Every Venture
Improve Business Impression
@ with your own domain
Don't jeopardize your Reputation by using a free email domain
Experience the advantages of email hosting with our exceptional service. Enjoy a range of benefits, including a free dedicated IP for enhanced security and reputation. Protect your sensitive data with a free SSL certificate, ensuring secure communication. Say goodbye to setup fees and start using your email hosting immediately. With instant activation, you can be up and running in no time. Rest assured knowing your emails are sent from a clean IP, minimizing the risk of being flagged as spam. Discover hassle-free email hosting today. Learn More
@your-company.com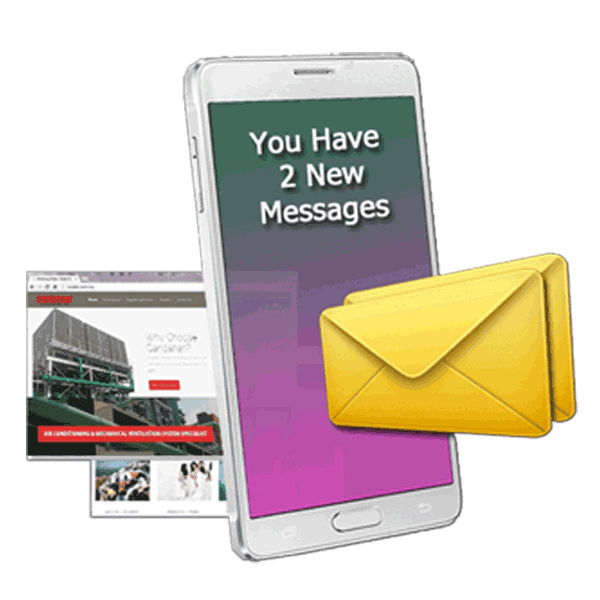 Get Email Hosting
Business Communication Start Here
Business Email Hosting
BizMail 1
Enterprise Basic
$7.50
per month, billed annually
40GB SSD Storage
50 Mailboxes
Unmetered Monthly Data
100,000 Allocated Inodes

FREEBIES: –


1 Domain Allowed
Webmail/POP/IMAP
Control Panel
Fully Managed
FREE SSL (https)
Optional Dedicated IP
BizMail 2
Enterprise Advance
$15.00
per month, billed annually
80GB SSD Storage
100 Mailboxes
Unmetered Monthly Data
150,000 Allocated Inodes

FREEBIES: –


5 Domains Allowed
Webmail/POP/IMAP
Control Panel
Fully Managed
FREE SSL (https)
Optional Dedicated IP
$22.50
per month, billed annually
120GB SSD Storage
150 Mailboxes
Unmetered Monthly Data
200,000 Allocated Inodes

FREEBIES: –
One (1) Dedicated IP

10 Domains Allowed
Webmail/POP/IMAP
Control Panel
Fully Managed
FREE SSL (https)
FREE 1 x Dedicated IPv4
BizMail 4
Enterprise Premium
$30.00
per month, billed annually
160GB SSD Storage
Unlimited Mailboxes
Unmetered Monthly Data
250,000 Allocated Inodes

FREEBIES: –
Commercial SSL (https)
One (1) Dedicated IP
20 Domains Allowed
Webmail/POP/IMAP
Control Panel
Fully Managed
FREE Commercial SSL (https)
FREE 1 x Dedicated IPv4
BizMail 1
Enterprise Basic
$6.75
per month, billed two years
40GB SSD Storage
50 Mailboxes
Unmetered Monthly Data
100,000 Allocated Inodes

FREEBIES: –


1 Domain Allowed
Webmail/POP/IMAP
Control Panel
Fully Managed
FREE SSL (https)
Optional Dedicated IP
BizMail 2
Enterprise Advance
$13.50
per month, billed two years
80GB SSD Storage
100 Mailboxes
Unmetered Monthly Data
150,000 Allocated Inodes

FREEBIES: –


5 Domains Allowed
Webmail/POP/IMAP
Control Panel
Fully Managed
FREE SSL (https)
Optional Dedicated IP
$20.25
per month, billed two years
120GB SSD Storage
150 Mailboxes
Unmetered Monthly Data
200,000 Allocated Inodes

FREEBIES: –
One (1) Dedicated IP

10 Domains Allowed
Webmail/POP/IMAP
Control Panel
Fully Managed
FREE SSL (https)
FREE 1 x Dedicated IPv4
BizMail 4
Enterprise Premium
$27.00
per month, billed two years
160GB SSD Storage
Unlimited Mailboxes
Unmetered Monthly Data
250,000 Allocated Inodes

FREEBIES: –
Commercial SSL (https)
One (1) Dedicated IP
20 Domains Allowed
Webmail/POP/IMAP
Control Panel
Fully Managed
FREE Commercial SSL (https)
FREE 1 x Dedicated IPv4
Need custom setup ? Let us know your requirements.
Not Sure Where to Start?
Contact us, we will help you to identify best solution for your business.
FAQ
Common questions for Dedicated Cloud Server
What is my email sending rate?
To prevent intentional / unintentional spamming activity originated from your account, we are limiting mail sending rate per hour to:

BizMail 1 – 200 emails/hour
BizMail 2 – 200 emails/hour
BizMail 3 – 300 emails/hour
BizMail 4 – 300 emails/hour

If your mail sending rate exceeding about threshold, you account will temporary unable to send out email until next hour.
What is default inode allocation

?
Following are default inode allocation for each plan:

BizMail 1 – 100,000
BizMail 2 – 150,000
BizMail 3 – 200,000
BizMail 4 – 250,000

To prevent failure in daily/weekly account backup, you are advise to upkeep your account by avoid storing excessive files.
Our server configured to support common protocol such as IMAP, POP3 and SMTP.
In general: –

IMAP – View and keep your email on server
POP3 – Download and keep your email to your local workstation

To avoid your storage capacity full, you are advise to use POP3.
Once you have active account with us and your domain fully propagated to our DNS server, you can browse:

1) https://webmail.yourdomain.com
2) https://yourdomain.com/webmail

If you are behind corporate firewall, you can always use option 1.
Yes, you can choose between free SSL and commercial SSL:-

Free SSL – Let's Encrypt Free SSL (Install in control panel)
Commercial SSL – You can order separately and install in control panel. Or, request us to install for you at one time setup fee of RM99/$20.
I want to use secure connection, but I do not have SSL
You can use our server shared SSL. Please configure your incoming/outgoing mail server to our server name as per your login information email.

SSL ports as per listed in your account information email that we sent to you on account activation.
Is .com.my or .my supported in this email hosting?
Yes. Our server support most of the common TLD including localized domain.
How many additional domain/sub-domain I can add?
You can add additional 5 domains per account. Sub-domain is unlimited.